Makemo 2009
11/08/2009
The children of the association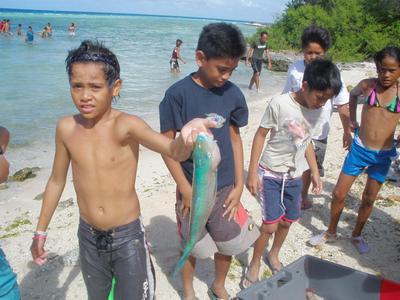 PUNA REO PIHAENA discovered the ways and customs of Makemo and its inhabitants,thanks to its holiday camp that welcomed around fifty children from Moorea and Makemo.
Indeed after the holiday camp that was organised in Rurutu ,the children discovered how the life of a kid from the Tuamotu Islands look like .They saw a simple and outstanding way of living that,unfortunately do not exist anymore in Moorea.An abundance of fish ,lot of ma'oa and pahua that were within reach ,people from Makemo with big heart…
The group of coordinators from Makemo taught them how to fish with a fishing line on the reef .Sparkling eyes,cry of joy and amazement for having caught so many fishes .A delicious meal during lunch time with fish and "ipo".What else would you need!
The children from Moorea had got the pleasure to take part in the heiva of Makemo:the 14th parade ,the involvement in the differents games ,songs and dances contests.
The children spent their last whole week end ,on a motu far from the village of Makemo ,called Kukupa.Games,songs and dances made this week end lively.Trapping the Kaveu ,learning how to cook the firifiri for sunday ,what a good time!The kids spent their holiday without asking to watch the tv .
Unfortunately,it was already the time to come back to Tahiti,lot of sadness and tears but with the promise to see everybody again later on!
Thank you to the principal of the CED Terooatea Virgile,thank you to Heiata ,Rereao,Gaston ,Jean-Claude ,Simeon and the mothers who helped us for the cooking and the washing.Thank you to the kids ,to the people and friends from Makemo for having spoilt us during those three weeks.We are looking forward to seeing you in our island of Moorea!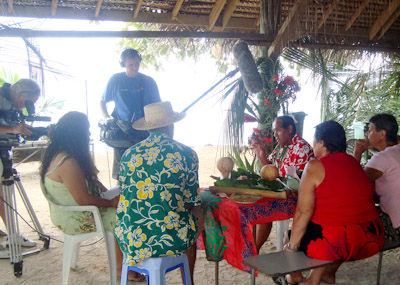 You May Also Like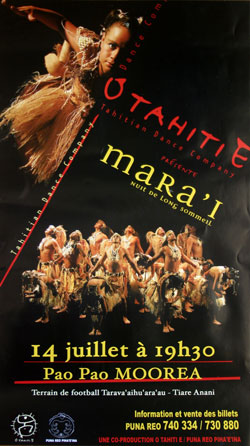 05/07/2007

10/09/2011