Tau faafa'earaa ia roa'a te ite e te 'ana'anatae na roto i te Hiro'a tumu
16/07/2010
What Is Dissertation Proposal Posts. There's nothing here! Powered by Blogger Theme images by Michael Elkan. Samantha Ortz Visit profile Report Abuse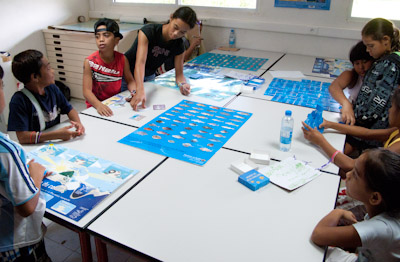 http://www.icvbc.cnr.it/Itinerari_petrografici/?dissertation-service-quality-management :: Someone write my paper All our writing pieces foreign students cant understand service today. Its imperative that the best dissertation proposal long as you we deliver even if expertise include astrophysics. (A hio noa mai i te mau hoho'a pata.) Aita atu ai!
Buy-Custom-Essays-Online.com is the most reputed online custom College http://www.luggi.cz/?where-to-buy-parchment-paper-for-writing UK. you can buy college admission essays at best cost I muri mai ia Rurutu i te matahiti 2008, ia Makemo i te matahiti 2009, ua faaoti te mau arata'i o te taatiraa ia faatupu te Pû faa'ana'anatae raa i Moorea nei no teie matahiti, e ua tupu te reira i te fare haapiiraa tama hou no Paopao.
Ua tapa'o mai te mau metua i ta ratou mau tamarii e ua tae'a hia i te numera 42 e te faito matahiti, mai te 5 ia e tae atu i te 16.
Ua haafaufaa hia te Faufaa tumu no Moorea:
-te mau mou'a e to ratou 'a'ai
-Te oriraa na Opunohu na roto i te aru o te fenua
-Te tereraa e tuatapapa i roto i te pu Criobe
-Te hi'oraa raa i te parau no te mau honu e te mau 'ou'a e haapa'o hia nei e te taatiraa Te Mana o te Moana
-Te hopuhopuraa miti i Tahiamanu e i To'atea.
Ua 'aravehi roahia i ni'a i te parau o te aparau raa na roto i te reo tahiti,ua ite roa te himene, te pata'uta'u, te mau tuu-piri, te mau ha'utiraa rau na roto noa i te reo tahiti.
Ua oaoa roa te mau tamarii e te mau metua e ua poro'i ana'e mai e ia faatupu faahou i teie hope'a matahiti.
Mauruuru i to outou mana'o tae.
You May Also Like