Le Consul d'Australie au Puna Reo de Moorea
04/06/2006
Business Plan Example For New Business UK. 234 likes. Order Academic Paper Online on UPTO 75% Discount. We Aim to Deliver Quality Writing Services.
Le Puna Reo à été très heureux de recevoir Mr Derek Montague, Consul d'Australie pour les territoires Français du Pacifique, venu inaugurer la mise en service de quatre ordinateurs neufs offerts par son consulat.
"Je suis venu vérifier la pertinence de cette action, qui est une première pour nous. Et je m'en félicite, car je vois maintenant que ces ordinateurs seront bien utilisés !" En effet, dans le cadre de l'amélioration des relations France-Australie, le consulat finance depuis quelques années des bourses d'études en Australie pour des étudiants Polynésiens méritants, mais c'est la première fois qu'il participe à un projet d'ordre social.
Whether you're an author, researcher, or publishing institution, there are multiple ways for you to Political Science Topics For Research Paper through ProQuest.
Le Puna Reo, qui survit grace aux efforts bénévoles de ses membres, est très heureux de cette collaboration prometteuse pour l'avenir des enfants de son quartier. Ces ordinateurs donnent enfin la possibilité pour la soixantaine d'enfants inscrits au Puna Reo, et qui n'ont pas accès a un ordinateur dans leur foyer, de se former sur des outils modernes et de s'intégrer plus facilement.
Find the solution to your issues with homework assignments at dig this Canada
Monsieur le Consul a par ailleurs montré un grand intérêt pour l'aspect culturel du Puna Reo, se faisant par exemple expliquer par Lee et Maurice Rurua la différence entre le folklore de danses présentées aux touristes, comparées aux traditions familiales et communautaires enracinées dans le passé, et l'intérêt des légendes gardées vivantes et transmises aux enfants, dont le message profond fortifie l'esprit dans des valeurs polynésiennes, tandis que les danses qui les illustrent fortifient le corps.

Vous aimerez aussi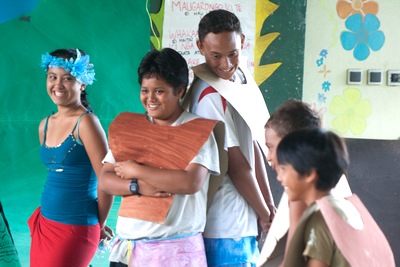 05/08/2011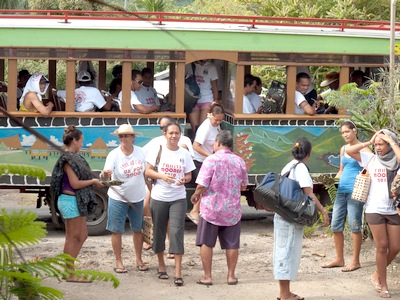 16/02/2010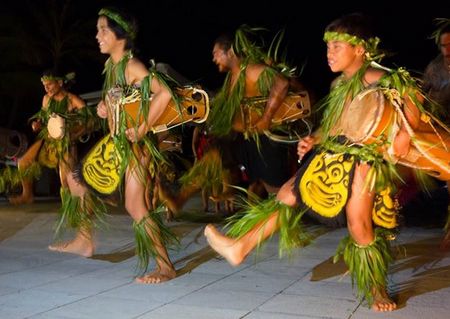 24/12/2013