Uncategorized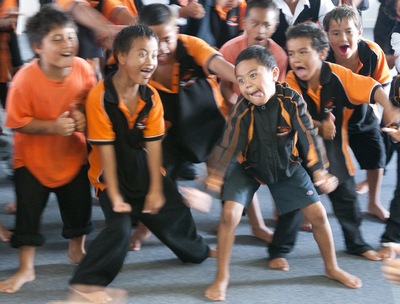 The trip to Aotearoa was full of emotions for the Puna Reo .The association experienced great times.
28/04/2011
Uncategorized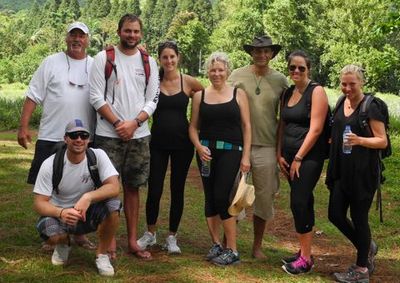 Puna Reo really wants to thanks greatly Paxson Offield and his family, who after a little hike with Dom, handed a $5 000 check to support the our little Moorea association. Those funds will be used to get a tank and a booster pump, no more water shortage, every kid will have his shower !…
28/04/2011
Uncategorized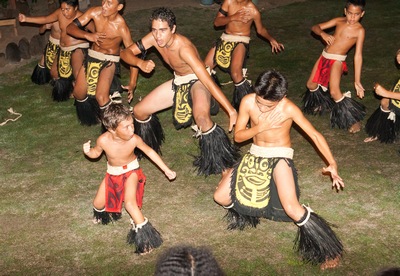 (Look at those pictures)
During the holidays in May 2011,the Puna Reo was preparing its trip to Ao tea roa.
The kids came at the centre in order to prepare their dances,their songs,their Haka …
The parents also came to prepare the costumes !
The lunch was prepared by the parents themselves.
Just to remind you that the Puna Reo will travel to Ao Tea Roa from the 2nd to the 16th of May.The Puna Reo will stay in Rotorua around 10 days in the 'ati ARAWA .It is located in papa Te Ariki Morehu 's place!He is the chief of this palce.
08/03/2011
Uncategorized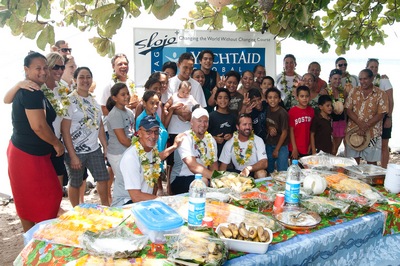 Thank you to YAG and Slojo for their help and their effort to help us and to offer us some kitchen materials .Thank you as well to the linguists Maria Polinsky from the University of Harvard and Eric Potsdam from the University of Floride for offering us some computers ! (See the pictures )
30/01/2011
Uncategorized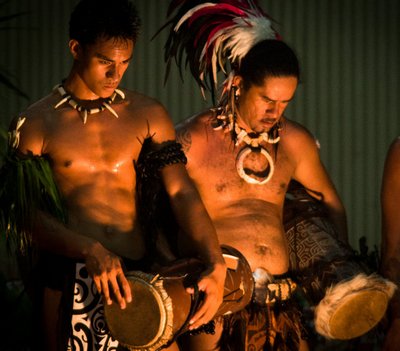 ( Look at the pictures of the night ) (Look at a video) The Puna Reo association in collaboration with A Tauturu Ia na Moorea ,the young catholics from Paopao ,is organising a night of dances and songs on saturday 11st december 2010 in the gymnasium of Paopao.The show will start at 7.30pm with the…
08/12/2010
Uncategorized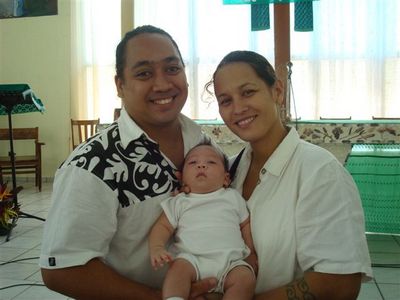 Rava and Teava -Teavau are happy to introduce you their son ROHOTU-NO'ANOA,a new member of the Puna Reo. ROHOTU-NOA'NOA was born on may 18th 2010.The name of this son mean the crest of the mountain ROTUI. Without any doubt,he will be a great musician and the future of the Puna Reo. Manava e RÔHÔTU-NO'ANO'A!!…
07/12/2010
First objectives: _Discovery of the Maori ways and customs in Aotearoa _Exchange and sharing of our cultures _Experience the life of Maori families in a traditional way _Tourism and leasures _Cultural ,geographical enrichment Second objecives: _To understand that the aims of the association go together with those aims from the Kohanga Reo of the…
03/11/2010
Uncategorized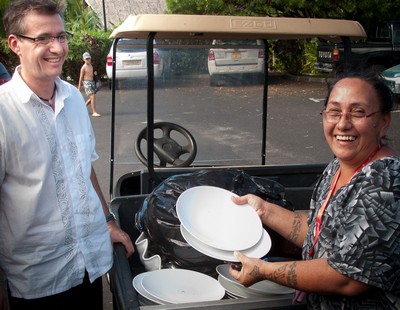 The Puna Reo would like to thank the Director of the Sofitel Moorea Beach Resort,Olivier de Ronseray and Eric for having donated some kitchen items and some clothes to us. Now ,our kids can have their meals in those beautiful plates .They can dry those plates with big towels! Thank you again…
19/10/2010
Uncategorized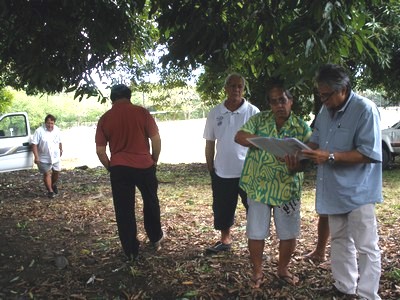 On wednesday 15th september2010,the mayor ,who came with his asistants and 2 town councillors from Paopao ,visited the land Pererau.In the Legend of Rotui ,the marae Pererau is located on the land Pererau.The place ,where was put the big drum of the queen Teremuura,is very important and very symbolic for the village of Pihaena. The…
19/09/2010
Uncategorized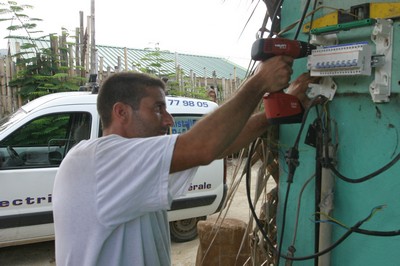 Thanks to Julien ,after many power cuts during the ceremonies,the projections or during the courses in computing ,the Puna Reo lastly has a electrical network that is working!!! Since he came for free to check the network , separated some areas and installed a nice housing to replace the old…
01/08/2010